Board of Directors
Read more.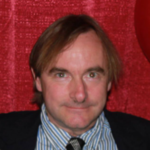 Chris Coolidge  bio is forthcoming.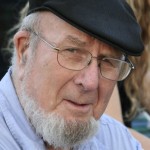 William R. MacKaye is an Episcopal layman long active in the affairs of the Episcopal Diocese of Washington.  He is a current member of the diocese's Hunger Fund.  A former reporter and religion specialist for the Washington Post and retired chief executive of an agency supporting theological education, MacKaye is a free-lance writer, editor, and consultant on nonprofit governance.
Bishop Musonda Trevor Selwyn Mwamba was consecrated Bishop of Botswana on 6 February 2005. He tendered his resignation as Bishop of Botswana on 30 September 2012 – the day on which Botswana marks the anniversary of its independence from Britain. In March 2013 he took up the post of Team Rector of Barking in the Church of England. On 9 November 2013 he was made assistant bishop in the Diocese of Chelmsford. Made a cameo appearance on the third episode of the HBO and BBC co-produced miniseries The No. 1 Ladies' Detective Agency. He appears in the episode entitled "Poison" as himself thanking members of the business community of Gaborone for their donations to the fictional orphanage portrayed in the series. He is married to Mmasekgoa Masire-Mwamba, a Commonwealth Deputy Secretary-General from 2008 to 2014 and she was appointed as Ambassador to Germany in 2019.  He was most recently elected to President of the UNIP party of Zambia.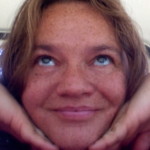 Helene de Boissiere Swanson co-founded Katrina's Dream along with her late husband William Gaines Swanson and father-in-law the Rev. George Gaines Swanson and the Rev. Robert T. Coolidge in the days following her mother-in-law's death.  She took vows during a service at St. Margaret's Abby celebrated by Bishop Musonda Selwyn Mwamba the Honorary Bishop of Chelmsford.  She dreams of a world where believers and non-believers alike dialogue through "Love Co-existence" and come together utilizing the African way of "Ubuntu" to address issues as they arise that affect humanity and the planet.
Consultants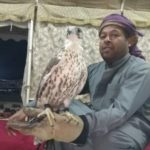 Mahmood Abdulrahim Al'Said Al'Balushi is the consultant for matters concerning the Middle East and our ministry for our Inter-Religious Relationship with our brothers and sisters in the Islamic faith communities.   Mahmood is a man of peace and prays for peace for people of all faiths, no matter their color, sex,  or geographical location. Mahmood has worked in the Petroleum Industry for well over 20 years.   He is active in a number of activities in Qatar and Oman.  He is the inspiration for Save Syria and Yea! Love 2 Yemen ministries, which are in their infancy stage. 
Melvin C. Belli  a second-generation San Francisco lawyer whose father was the well-known international lawyer Melvin M. Belli.  Belli has practiced law for over 30 years and has a wide range of experience that few others have. He has handled cases across the country involving a wide range of matters from minor auto collision cases to Mass Tort Actions involving drugs and defective medical devices. He has experience in dealing with everything from soft tissue injuries to the tragic loss of a loved one. He also has the advantage of having been trained by one of the best or some say the greatest lawyers of the 20th century. His father Melvin M. Belli was called the King of Torts for his groundbreaking work in personal injury actions. Melvin C. Belli learned well and continues the legacy of fighting for his clients using the innovative and cutting edge techniques he learned from his father.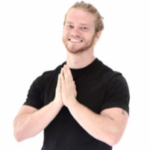 River is the oldest son of Helene de Boissiere.  He is a graduate of U.C. Davis where he studied Managerial Economics.  River is certified in a number of Alternative Health Care Practices.  He has a thriving healthcare practice where he integrates healthcare and spirituality. and coaches people on how to develop a personal relationship with God.  River is lay-leader and like his step-father William Gaines Swanson was is an extreme athlete,  He is engaged to Ila Cantor a well known and respected musician.  They both live in Ashland, Oregon with their dogs Koa and Moonlight.
Longfei Zhang is the Tech Consultant and Social Media Director of Katrina's Dream.  Zhang is the CEO of Zentrope.net a digital marketing firm, which also specializes in the web and app development, with offices in New York City and Shanghai.  He is currently working on his Ph.D in Computer Sciences.  He has contributed to  Emerging Applications for Cyber Transportation Systems a paper published by the University of Buffalo.  He comes from a long line of human rights activists.  And works with Katrina's Dream is in honor of his father a well known Chinese author who published more than 11 books