Board of Directors
Read more.

Rev. Robert T. Coolidge is a deacon in the Anglican Diocese of Montreal, Canada. He is a retired professor of Medieval History has taught at Concordia University and former archivist of The Monticello Association.  Coolidge is the first deacon to serve a woman priest alongside road following the ordination of the Philadelphia Eleven, on July 29, 1974.
William R. MacKaye is an Episcopal layman long active in the affairs of the Episcopal Diocese of Washington.  He is a current member of the diocese's Hunger Fund.  A former reporter and religion specialist for the Washington Post and retired chief executive of an agency supporting theological education, MacKaye is a free-lance writer, editor, and consultant on nonprofit governance.
Bishop Musonda Trevor Selwyn Mwamba was consecrated Bishop of Botswana on 6 February 2005. He tendered his resignation as Bishop of Botswana on 30 September 2012 – the day on which Botswana marks the anniversary of its independence from Britain. In March 2013 he took up the post of Team Rector of Barking in the Church of England. On 9 November 2013 he was made assistant bishop in the Diocese of Chelmsford. Made a cameo appearance on the third episode of the HBO and BBC co-produced miniseries The No. 1 Ladies' Detective Agency. He appears in the episode entitled "Poison" as himself thanking members of the business community of Gaborone for their donations to the fictional orphanage portrayed in the series. He is married to Mmasekgoa Masire-Mwamba, a Commonwealth Deputy Secretary-General from 2008 to 2014 and she was appointed as Ambassador to Germany in 2019.
Helene de Boissiere Swanson co-founded Katrina's Dream along with her late husband William Gaines Swanson and father-in-law the Rev. George Gaines Swanson and the Rev. Robert T. Coolidge in the days following her mother-in-law's death.  She took vows during a service at St. Margaret's Abby celebrated by Bishop Musonda Selwyn Mwamba the Honorary Bishop of Chelmsford.  She dreams of a world where believers and non-believers alike dialogue through "Love Co-existence" and come together utilizing the African way of "Ubuntu" to address issues as they arise that affect humanity and the planet.
Consultants
Melvin C. Belli  is a second generation San Francisco lawyer whose father was the well-known international lawyer Melvin M. Belli.  Belli has practiced law for over 30 years and has a wide range of experience that few others have. He has handled cases across the country involving a wide range of matters from minor auto collision cases to Mass Tort Actions involving drugs and defective medical devices. He has experience in dealing with everything from soft tissue injuries to the tragic loss of a loved one. He also has the advantage of having been trained by one of the best or some say the greatest lawyers of the 20th century. His father Melvin M. Belli was called the King of Torts for his groundbreaking work in personal injury actions. Melvin C. Belli learned well and continues the legacy of fighting for his clients using the innovative and cutting edge techniques he learned from his father.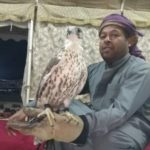 Mahmood Allahmeen King is the consultant for matters concerning the Middle East and our ministry for our Inter-Religious Relationship with our brothers and sisters in the Islamic faith communities.   Mahmood is a man of peace and prays for peace for people of all faiths, no matter their color, sex,  or geographical location. Mahmood has worked in the Petroleum Industry for well over 20 years.   He is active in a number of activities in Qatar and Oman.  He is the inspiration for Save Syria and Yea! Love 2 Yemen ministries, which are in their infancy stage. 
Longfei Zhang is the Tech Consultant and Social Media Director of Katrina's Dream.  Zhang is the CEO of Zentrope.net a digital marketing firm, which also specializes in the web and app development, with offices in New York City and Shanghai.  He is currently working on his Ph.D in Computer Sciences.  He has contributed to  Emerging Applications for Cyber Transportation Systems a paper published by the University of Buffalo.  He comes from a long line of human rights activists.  And works with Katrina's Dream is in honor of his father a well known Chinese author who published more than 11 books
Katrina's Dream – Global Ministry
Helene Swanson is currently formalizing Katrina's Dream- India.  We will post here those working with us in India claiming her rightful place as a nation of great people.  And a country that has been influential long before the Indus Valley days thousands of years ago.   Katina's Dream is in the early stages of developing a couple of programs under the Skill India and Make India schemes to empower women and close the "Digital Divide".
Memorials
In Memorial to those who shaped the philosophy of Katrina's Dream…
William "Wugsy" Gaines Swanson owned and operated the boat diving business Got Zinc? and was a co-founder of Katrina's Dream died of natural causes in May 2013.  William and Helene were married by his parents the Rev. Katrina Martha Van Alstyne Welles Swanson and the Rev. George Gaines Swanson on June 21. 2004 on the Summer Solstice of a Leap Year.  He was dedicated to his sons Robert R. River de Boissiere- Rudl and Harold Michael de Boissiere-Rudl spending time talking to them of his world travels and family tradition of being of service to G_d and G_d's people. William was often seen outside of the West Gate of San Quentin State Prison holding monthly candlelight vigils in opposition to the death penalty.  Read more.
Rev. Kathryn A. Piccard was a priest serving the Diocese of Massachusetts.  She had a rare genetic disorder of the connective tissue. She functioned as a resource and contact on disability issues, keeping track of the Church Pension Fund's policies and the attainment of accessibility goals in the diocese.  Piccard wrote a number of scholarly papers and books regarding on Feminist Theology, Gender Neutral Liturgical language, a number of resolutions for the General Convention of the Episcopal Church.  Kathryn was Spiritual Director to both William Swanson as he worked on formalizing his ordination and to Helene de Boissiere – Swanson on her pilgrimage across the USA.  Click here for her Obituary 
George R. de Boissiere was a native New Yorker who was brought up on the Upper West Side died of natural causes in December 2018.  George was a teacher and a Park Slope (Brooklyn, NY) institution  Reared by a single mother, Helen, and a grandfather, who both survived World War II in England.  George was intracal from the inception of the founding of Katrina's Dream as to how best promote the passage of the Equal Rights Amendment.  After the death of William Swanson and again after the death of Rev. Kathryn Piccard George picked up the slack in giving his wise counsel and advising on how to promote the program The Call.   To read more on George Click Here.
Facebook Posts
Unable to display Facebook posts.
Show error
Error: An access token is required to request this resource.
Type: OAuthException
Code: 104
Please refer to our
Error Message Reference
.