About Robert Mwamba: Rise in Glory!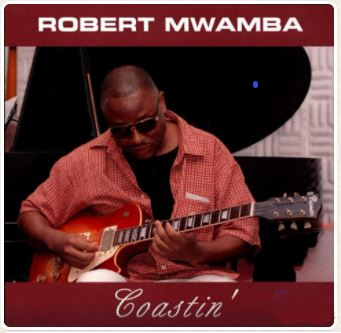 5th of May, in the Year of our Lord 2022,
Dearest Friends and Family,
It is with sadness that I share the news that Bishop Trevor's younger brother Robert Mwamba has passed.
About Robert
Zambian born guitarist – Robert Mwamba clearly comes out of the great Jazz guitar tradition of Wes Montgomery, George Benson, Pat Martino, Rodney Jones, and others. He was also thoroughly modern and contemporary in his approach and his playing often embraced elements of R&B, Latin, Blues, Soul and other musical genres.
Robert Mwamba Debut Album "Cousin" features three grammy award-winning artists, a Grammy Nominee and his mentor – the Legendary Guitarist – Rodney Jones  – Jazz Guitar Professor at the two best music schools in New York City – Juillard and Manhatten School of Music.  A true renaissance man in Jazz Mwamba earned a Degree in Economics from Baruch College, CUNY and spent many years working in Corporate America in Management and Investments for Bank of America.  He's also a recipient of a Congressional Award from the US Congress for Outstanding and Invaluable Service to the Community.  He served as Musical Director of the UNSRC Jazz Society Gand at the United Nations.
His musical versatility has enabled him to perform at events for the likes of UN Secretary-General – Ban Ki Moon and Koff Annan, British Billionaire and founder of the Virgin Groups  – Sir Richard  Branson, Oscar-Winning Actress – Mira Sorvino and Hip-Hop Mogul Sean "Diddy" Combs Legendary "All White Party"
May Robert Rest in Peace and Rise in Glory.
Under the Mercy,
Helene de Boissiere Swanson, Founder