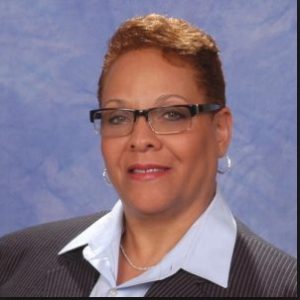 Patricia Ann "Pat" Spearman is an American cleric, veteran, and politician from North Las Vegas, Nevada. She was elected in November 2012 to the Nevada Senate representing District 1,  Spearman became the first openly lesbian member of the Nevada Legislature. She was re-elected in November 2016, and serves as co-majority whip since. Regarded as one of the most progressive members of the Nevada Senate, Spearman has introduced bills that provide equal pay for women, support LGBT rights, and support veterans.  Spearman sponsored legislation to prohibit Domestic Violence abusers and stalkers from having fire ares, SB 124, and legislation to outlaw sex trafficking in tourism SB 488. These bills help protect women in tragic situations.s.  Moreover, she spearheaded the Nevada Legislature to ratifying the Equal Rights Amendment in the 2017 legislative session.
Before being elected senator, Spearman served in the United States Army for 29 years, reaching the rank of lieutenant colonel, was a pastor, and held several public service positions, including president of the school district of San Marcos, Texas.
Spearman, a the daughter of a traveling evangelist. Because of that, she moved a lot during her childhood.  Spearman earned a Bachelor of Arts in political science from Norfolk State University in Norfolk, Virginia, and attended the Episcopal Theological Seminary of the Southwest in Austin, Texas, where she graduated with a Master of Divinity.  Moreover, she attended the Defense Equal Opportunity Management Institute and the U.S. Army Command and General Staff College, while serving in the army. When Spearman was running for Senate in 2012, she was pursuing a Doctor of Business Administration at Walden University, an online college.  To read more Click Here.