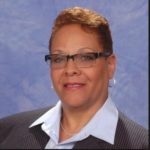 Patricia Ann "Pat" Spearman is an American cleric, veteran, and politician from North Las Vegas, Nevada. She was elected in November 2012 to the Nevada Senate representing District 1,  Spearman became the first openly lesbian member of the Nevada Legislature. She was re-elected in November 2016, and serves as co-majority whip since. Regarded as one of the most liberal members of the Nevada Senate, Spearman has introduced bills that provide equal pay for women, support LGBT rights, and support veterans.  Moreover, she spearheaded the Nevada Legislature to ratifying the Equal Rights Amendment in the 2017 legislative session. To read more Click Here.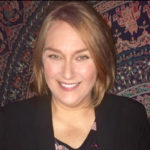 Tammy Simkins is a native and life-long resident of Chillicothe, Ohio. The daughter of devoted teenage parents, Tammy was born into the unique position of growing up with her mom and dad. Tammy attributes her activist spirit to her mom who taught her from an early age to stand up for right and trained her—through example—to take part in the governmental process. Her dad instilled into her the principle of family devotion with the belief that once a parent, one's primary role is to protect their children.  To read more Click Here.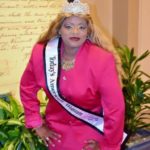 Born and raised in Marietta, Georgia, Mrs. Arnold-James is an advocate for the community. Professionally, Mrs. Arnold-James is in accounting and financial services, business woman, Independent Fut. Sales Director with Mary Kay, and a seasoned television producer and host. The crowned Classy Mrs. Georgia is embarking on a new journey with International American Woman featuring her faith and community service. Serving others is a part of Triana's purpose in life, as well as healthy living education and the impact of cervical cancer. To read more Click Here.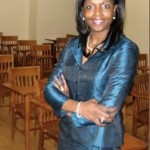 Dr. Kimberly S. Adams is a professor of political science and the owner of Adams Political Research & Consulting. A longtime political activist who worked as an intern on Capitol Hill in two Congressional offices in the mid-1990's. She has participated in intensive campaign training seminars on women and politics and grassroots mobilization. She has served as a part-time, senior research and issues consultant for the Mississippi Policy Forum and is a veteran of numerous federal, state and local candidate and issue campaigns. In 2015, she was appointed to serve as an American Fellowships Selection Panelist for the American Association for University Women. To read more Click Here.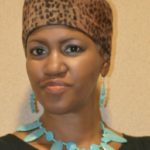 Sharon J. Hill is the Principle of Public Eye Relations, a human relations and multi-media consulting service, located in Powder Springs, Georgia. An advocate and community leader serving with local and national organizations, Hill has facilitated program development, capacity building, organized for effective impact, and guided digital media imprinting, for effective global outreach.  Hill's strategic planning and critical thought crisis management acumen, provides the edge for agency exposure to ensure the edge. Hill is Co-founder with Hall of Fame founding O'Jay, Bobby Massey and Samuel Mosteller for the "Back To Basics" Character Reinforcement Community Interface Program, to rebuild respect with youth. A former publicist, Hill represented Senator Donzella James with media and community relations, garnering the Retail corporation Ashley Stewart, to outfit Senator James, among other authors, entertainers and community leaders. To read more Click Here.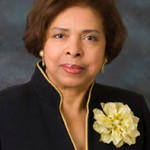 Dr. E. Faye Williams is President and CEO of the National Congress of Black Women, Inc. and former Counsel to the U.S. Congress' DC Sub-Committee on the Judiciary and Education. She's served as Legislative Counsel and Chief of Staff for the late Council member Marion Barry. She's appointed by President Barack Obama to the Presidential Scholars Commission and serves as a Presidential Partner. She holds a BS Degree (magna cum laude) in Speech, English and Dramatic Arts from Grambling University; a Master's Degree in Public Administration from the University of Southern California, a PhD in Public Administration from City University of Los Angeles; Administration and Supervision Credential from UCLA; Juris Doctor from Howard University School of Law, Doctor of Ministry from Wesley Theological Seminary, and an Honorary Doctor of Theology from Bethesda Biblical Institute of India.  To read more Click Here.