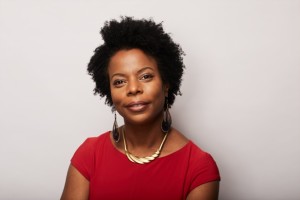 Kimberly Mitchell is a lifelong Washingtonian raising a strong and amazing 16 year old  daughter. Mitchell is a skilled makeup artist and skincare specialist with many years of experience.  A dedicated makeup artist for Macy's and proud union member of United Food and Commercial Workers Local 400 forthe past several years.
Kimberly is a small business owner where she further hones her craft and artistry by providing affordable services for her clients. Kimberly is a working mom, business owner,
Kimberly fights for the rights of working families by sharing her story, by listening to the plight of others and educating the community, fellow working families and public officials. Kimberly is a proud member of the UFCW Women's Network speaking at their 2016 conference in Canada and she also had the honor of speaking at the 2016 White House Summit. Kimberly is a Delegate to the AFL-
CIO, she is also a sitting Vice President on the UFCW Local 400 Executive Board. Kimberly continues her work by supporting the various campaigns in the District such as minimum wage, DC Paid Family Sick, Fair Hours and Scheduling and Paid Family Medical Leave to name a few.
Mitchell says, (I did not choose to be an activist I had to surrender myself to be humble and accept my purpose for the role that I now find myself in today. I believe it is a moral mandate to empower and to give hope to those who will hear and to give a voice to those who do not have one."