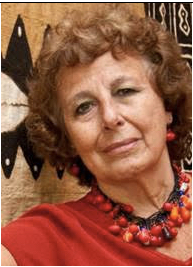 Karen Mulhauser, President of Mulhauser and Associates, has been providing consulting services to nonprofit organizations, grantmakers and candidates since 1988. She brings many years of leadership experience as a board member and nonprofit CEO. With particular expertise in management, board/staff relations, strategic and program planning and evaluation, meeting planning and facilitation, fundraising and coalition building, she works in partnership with clients to assess their needs, and to design and/or implement programs to meet those needs.

Engagement in gender equality issues has been a common thread throughout Karen's life from the 1970s when she was CEO of NARAL, the National Abortion Rights action League, to today .

When as the immediate past Chair of the UN Association of the USA, she helps coordinate efforts across the country to pass and implement CEDAW at the municipal level. The Convention on the Elimination of all forms of Discrimination Against Women is the United Nation's women's treaty passed in 1979 and signed by President Carter the next year.

After leaving NARAL in 1981, Karen was the Director of the Center for Education on Nuclear Warand Citizens Against Nuclear War and started Mulhauser and Associates in 1988. Among the dozens of clients, those related to gender equality include: Association of Women in Development, International Center for Research on Women, The International Women's Tribune Centre, League of Women Voters,National Council of Women's Organizations, Planned Parenthood, Religious Coalition for ReproductiveChoice, Wider Opportunities for Women, Women's Action for New Directions, Women's Policy, Inc. and YWCA.

Karen has been deeply committed to voluntary service throughout her life and has served on over 35 nonprofit boards.  Currently she is the immediate past Chair of the UN Association of the USA, is the Vice President of the Antioch College Alumni Association, board member of both Peace Pac and America's Impact.  Until recently, she chaired the Advisory Council of Women's Information Network, which was started around her dining room table in 1989. Since 1994, WIN has named the annual Karen Mulhauser Award for a woman who has done the most to mentor and support young, pro-choice, Democratic women.

She served as Senior Advisor to Obama for America in 2007-2008 to coordinate Women for Obama in the Washington, DC area.  She started and was President of America's Impact, a nonpartisan committee that identifies leaders with principled foreign policy positions and supports candidates for Congress. She co-coordinates Trusted Sources, a voter engagement initiative for nonprofit groups.  She has also started and coordinates a network of 880 self-employed women in the Greater Washington area.

A graduate of Antioch College in 1965 with graduate study at Tufts Medical School, she was trained as a biochemist and worked at Boston University and Albert Einstein Colleges of Medicine as a research associate before realizing she would rather work with people than with rats and rabbits. She taught high school chemistry and physics at the Cambridge School of Weston from 1967-1970, where she also created a course on the social responsibility of scientists for students committed to careers in the sciences, and she initiated sex education programs. From 1970-73, she trained family planning professionals in federally funded programs in Washington, Oregon, Idaho and Alaska.