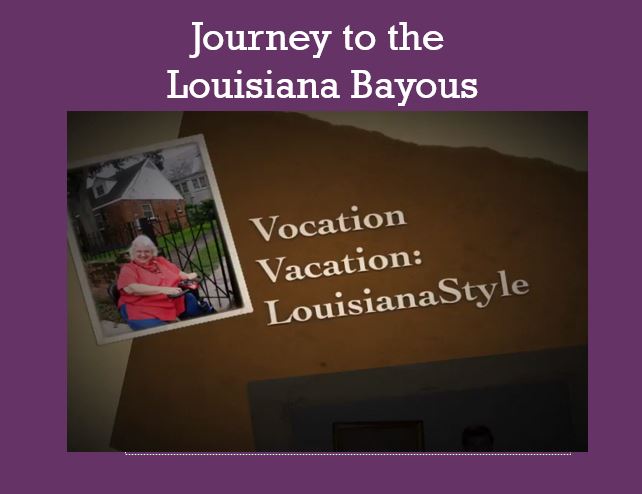 On July 4, 2010, Founder William G. Swanson while researching his paper The Big Burb Theory of Gardening in the Creative's Stomach for his coursework T1990: God and Creation, with Professor Pun Li Kwok at Episcopal Divinity School, felt called to write a letter to Governor Bobby Jindal of the State of Louisiana after the Deepwater Horizon oil spill and Hurricane Katrina
That August a fisherman from Houma, Louisiana took the first step and called. Over the last few months, William and his wife Helene have come to know the DeHart family. Following the Sunday Service and Coffee Hour for the parishioners of Christ Church Sausalito, the Swansons showed a PowerPoint Presentation of their concept. Many stepped forward to help.
We hope you will take a look at it and get involved in addressing issues of poverty across the United States of America, where one in five children go to bed without a meal.  Please take a gander and download the presentation: Healing Creation:  On the Ground of the Terrebonne Parrish  put forth by William Swanson Click Here
For more information on how to be involved in Vocation Vacation Programs, please email helene@katrinasdream.org for further details with the subject line Vocation Vacation Programs Thank you and God Bless.