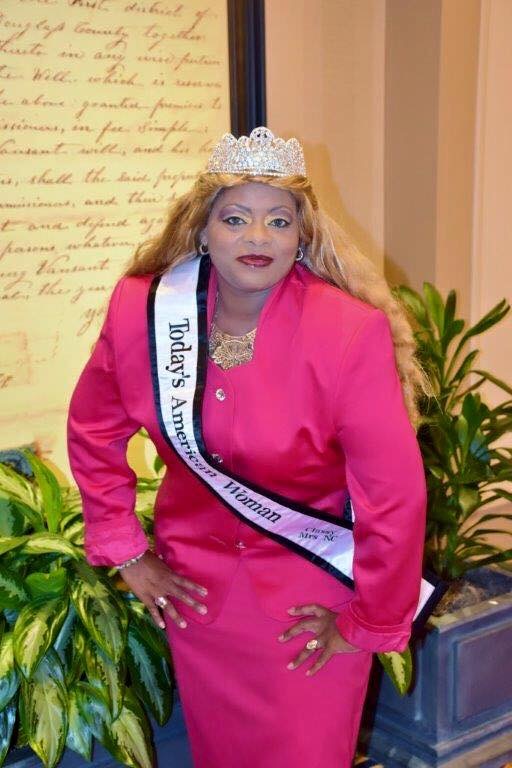 Born and raised in Marietta, Georgia, Mrs. Arnold-James is an advocate for the community. Professionally, Mrs. Arnold-James is in accounting and financial services, business woman, Independent Fut. Sales Director with Mary Kay, and a seasoned television producer and host. The crowned Classy Mrs. Georgia is embarking on a new journey with International American Woman featuring her faith and community service. Serving others is a part of Triana's purpose in life, as well as healthy living education and the impact of cervical cancer.
Wife, mother, entrepreneur, veteran, Pastor Arnold-James through her Doctorate, at the heart of her ministry is the founder of The Susan Jolley Awareness Program, which brings awareness and education to all women on the impact and prevention of cervical cancer and those gynecological cancers that effects women. Classy Mrs. Georgia believes that "often times women are so busy doing for others, that we put ourselves including our health, on the back burner." Her motto is "when we know better, we do better" and launched the "Pencil Me In" Initiative for The Susan Jolley Awareness Program. In January 2016, Mrs. Arnold-James presented to the legislature and co-authors the resolution for Medicaid Expansion for the State of Georgia (HR1101). Page -2-
These causes along with Ovarian cancer, Lupus, Bethematch.org, American Kidney Foundation, and Domestic Violence programs are near and dear to her heart which also assist in her life purpose. Further, the Pencil Me In Initiative is to encourage women to make themselves a priority and take the challenge. Triana is also the host of several shows, Lunchtime Tea, Conversation with the Crown and The New Styles of the City, produced and owned by her production company Diva Entertainment, bringing the latest news and stories that affects the world as a whole.
Mrs. Arnold James is also the newest member of the Global Humanitarian Delegates. June 2016, Triana was appointed as Mrs. Global Humanitarian for her work and representation for the United States of America on the global stage. Throughout her reign, she will continue her work on making sure that every American has health insurance, food water supplies to those in need, evangelize to the masses, supplies and medical equipment impoverished communities across the seas.
Triana Arnold-James, Classy Mrs. Georgia 2016 invites the public to join her efforts throughout the State of Georgia, the United States and the International Community as her new journey in celebrating the diversity that makes America unique. Engaged in her journey, a representation for ALL women…regardless of age, shape, size or abilities…REAL women….making a REAL IMPACT! Triana Arnold-James holds firm to her foundational scripture: "Trust in the Lord with all your heart and lean not on your own understanding; all thy ways acknowledge Him, and He shall direct thy paths." Proverbs 3:5-6