…those who shaped the philosophy of Katrina's Dream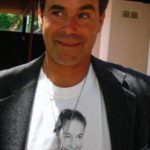 Founder, William "Wugsy" Gaines Swanson owned and operated the boat diving business Got Zinc?, died of natural causes in May 2013. William and Helene were married by his parents the Rev. Katrina Martha Van Alstyne Welles Swanson and the Rev. George Gaines Swanson on June 21. 2004 on the Summer Solstice of a Leap Year.  He was dedicated to his sons Robert R. River de Boissiere- Rudl and Harold Michael de Boissiere-Rudl spending time talking to them of his world travels and family tradition of being of service to G_d and G_d's people. William was often seen outside of the West Gate of San Quentin State Prison holding monthly candlelight vigils in opposition to the death penalty.  For his Obituary Click Here For a local story Read This.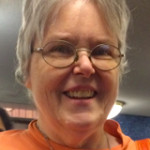 Board of Directors, Rev. Kathryn A. Piccard was a priest serving the Diocese of Massachusetts. She had a rare genetic disorder of the connective tissue. She functioned as a resource and contact on disability issues, keeping track of the Church Pension Fund's policies and the attainment of accessibility goals in the diocese. Piccard wrote a number of scholarly papers and books regarding on Feminist Theology, Gender Neutral Liturgical language, a number of resolutions for the General Convention of the Episcopal Church. Kathryn was Spiritual Director to both William Swanson, as he worked on formalizing his ordination, and to Helene de Boissiere  Swanson on her pilgrimage across the USA.  Click here for  Obituary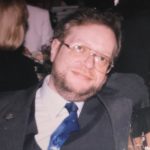 Consultant, George R. de Boissiere was a native New Yorker who was brought up on the Upper West Side died of natural causes in December 2018.  George was a teacher and a Park Slope (Brooklyn, NY) institution  Reared by a single mother, Helen, and a grandfather, who both survived World War II in England.  After the death of William Swanson and again after the death of Rev. Kathryn Piccard George picked up the slack in giving his wise counsel and advising on how to promote the program The Call. To read more on George Click Here.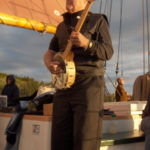 Founder, The Rev. George Gaines Swanson, 86, an Episcopal priest and activist musician, died Dec. 5 in Lexington, Mass.,  where he had been receiving hospice care for several weeks. He had suffered for some years from heart disease and metastatic melanoma. who performed on Pete Seeger boat the Clear Water and a number of other venues. He produced an album, City of New Orleans,  with his wife, the Rev. Katrina Welles Swanson, who died in 2005, Katrina was one of 11 women who were irregularly ordained to the Episcopal priesthood in 1974. That action, while highly controversial at the time, led to the Episcopal Church's formal approval of the priestly ordination of women two years later. To read more Click Here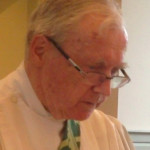 Founder & Board of Directors, Rev. Robert T. Coolidge was a deacon in the Anglican Diocese of Montreal, Canada. He is a retired professor of Medieval History he taught at Concordia University and former archivist of The Monticello Association.  Coolidge was the first deacon to serve a woman priest alongside road following the ordination of the Philadelphia Eleven, on July 29, 1974 .A snippet of his childhood . For his obituary  Click Here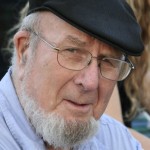 William R. MacKaye was an Episcopal layman long active in the affairs of the Episcopal Diocese of Washington.  He was a  member of the diocese's Hunger Fund. A former reporter and religion specialist for the Washington Post and retired chief executive of an agency supporting theological education, MacKaye was a freelance writer, editor, and consultant on nonprofit governance. For his obituary Click Here