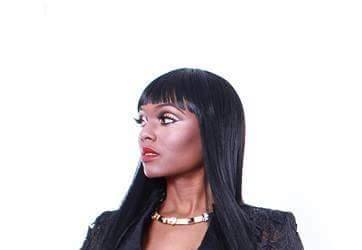 Pastor Sabrina McKenzie has a passion for Winning Souls and is an advocate for Women and Children. Her life is an excellent example of, "To whom much is given, much is also required." Blessed with an abundance of spiritual gifts, McKenzie is committed to positively impacting the world. Her multifaceted platform is a compelling combination of the arts, advocacy, mass media and, of course, ministry. She is a celebrated Pastor, business woman, and television personality.
A native of Queens, New York, Pastor McKenzie is, perhaps, best known for her role in creating one of the most celebrated liturgical dance ministries, the Founder of the International Dance Commission (IDC), which is now enjoying international acclaim. Under her leadership, the organization has grown from 40 members to over 2,780 members worldwide (which includes 40 chapters.) Her undeniable skills and passion for the arts, along with her commitment to the body of Christ, accordingly caused her to also be widely and affectionately known as The Dancing Preacher.
Pastor Sabrina earned her undergraduate degree from Morris Brown College in Political Science, and a Master of Divinity degree (M.Div.) in Pastoral Care from the Interdenominational Theological Center (ITC), receiving an award for Outstanding Achievers. She served the Richardson Fellowship as the Vice President, Junior Class by overseeing the political action committee. Pastor is a graduate of Morris Brown College, Greater Atlanta Small Businesses, Business Now and the Interdenominational Theological Center. Pastor completed the Chaplains' Program at Emory Hospital in Decatur, Georgia. On March 10th, 2011 McKenzie was ordained by Bishop Earl Johnson as a pastor.
Further, Pastor McKenzie is the Founder and Director of the Dancing Preachers International Annual Dance Conference, wherein she brings together the nations through worship. She also serves as Creative Director for the professional dance company, Dance Nia, a school providing dance classes to inner city youth. Blazing trails, she is the first liturgical dance minister to receive a major book distribution with Eurotard for "Dance With A Purpose," endorsement deal for a garment line and to design a dance sneaker called "idance."
Pastor McKenzie is a renowned author of three books: The all time best seller for dance books entitled Dance with a Purpose, Saul's Armor Doesn't Fit, and her latest release, From Bankhead to Buckhead: Turning Your Life Around in One Year. McKenzie was the Ecumenical Advisor for the Southern Christian Leadership Conference (SCLC,) an organization founded by Dr. Martin Luther King Jr. Sabrina has faithfully served the Georgia State House of Representatives as the Director of Faith & Clergy Day. She was also on the "Big Rich Atlanta" reality television show, which aired on the Style Network.
In March Pastor Sabrina McKenzie choreographed the Reinhard Bonnke Crusade at the Phillips Arena, with 40 thousand attendees and several hundred souls that gave their lives to Christ. Today she is the executive producer of the Dancing Preachers Reality Show which airs on Impact Network and travels around the world training Worshippers. As philanthropist Pastor Sabrina Mckenzie advocates for two organizations which she founded called Debra Ann Women's Network (DAWN) and Celebrities Against Domestic Violence. Blessed with a beautiful family, Pastor Sabrina is a single mom and the proud mother of three beautiful children, Anandi, Khidhar and Imani Mckenzie.