Helene de Boissiere Swanson, CEO Katrina's Dream along with her late husband William Gaines Swanson and father-in-law the Rev. George Gaines Swanson and the Rev. Robert T. Coolidge in the days following her mother-in-law's death.  She took vows during a service at St. Margaret's Abby celebrated by Bishop Musonda Selwyn Mwamba the Honorary Bishop of Chelmsford.  She dreams of a world where believers and non-believers alike dialogue through "Love Co-existence" and come together utilizing the African way of "Ubuntu" to address issues as they arise that affect humanity and the planet.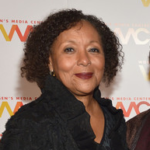 CAROL JENKINS is a writer, media analyst, commentator, and speaker on media issues, as well as an Emmy-award winning journalist and documentary producer. She served as the founding president of the Women's Media Center, before focusing on the health of women and girls in the U.S. and in developing countries, while serving on the board of The African Medical Research Foundation (AMREF) the largest health organization on the African continent.
Ms. Jenkins enjoyed a 30-year, award-winning tenure with several New York City news departments, including 23 years at WNBC-TV, where she co-anchored the pivotal 6 p.m. newscast. She was most identified with her reporting of national political stories, including from the floor of Democratic and Republican national conventions that yielded Presidents Carter, Reagan, Bush, and Clinton. From South Africa she reported on the release of Nelson Mandela after 27 years in prison, and anchored and co-produced an Emmy-nominated prime time special on apartheid. She hosted her own daily talk show, Carol Jenkins Live, on WNYW.
As founding president of the WMC, Carol Jenkins was charged with turning the energy of a 2005 conversation–among leading feminists and media women gathered in Gloria Steinem's living room– into the country's largest advocacy organization fighting sexism and exclusion of women in the media. During her tenure Ms. Jenkins and the WMC were awarded The North Star News Prize, The Women's Equality Award from The National Council of Women's Organizations, and the Lucretia Mott Award from Women's Way of Philadelphia.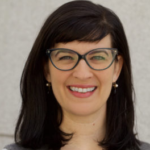 KATE KELLY has a JD from American University Washington College of Law. She graduated cum laude in 2012 and received the Class of 2012 Peter M. Cicchino Award for Outstanding Advocacy in the Public Interest. In her legal career she has had various incredible opportunities including working as an Ella Baker Fellow at the Center for Constitutional Rights; a law clerk at the Inter-American Court of Human Rights; a research assistant to the Chair of the United Nations Committee Against Torture in Geneva, Switzerland; a post-grad fellow at the Women's Refugee Commission; an attorney at the RFK Center for Justice & Human Rights; Legal Advisor for Legal Action Worldwide working on sexual violence legislation in Somalia, and litigating before the African Commission on Human and Peoples' Rights; consultant for the United Nations High Commission on Refugees report Women on the Run;  Strategic Advocacy & Policy Counsel at the Planned Parenthood and Legal Fellow for the Human Rights in the U.S. Project at Columbia Law School.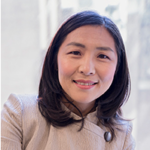 JULIE CHI-HYE SUK is a scholar of comparative law and society, with a focus on women in comparative constitutional law. She is most known for her recent work on renewed efforts to ratify the Equal Rights Amendment, in light of the theory and practice of gender equality provisions in constitutions around the world. Prior to joining The Graduate Center, Dr. Suk was a law professor for 13 years at Cardozo Law School in New York, with visiting professorships at Harvard University, Columbia University, University of Chicago, and UCLA. She has lectured widely in the United States and Europe and has been a visiting fellow at the European University Institute in Florence and LUISS-Guido Carli in Rome. In addition to master's and doctoral degrees in politics from Oxford University, she holds a J.D. from Yale Law School and an A.B. in English and French Literature from Harvard University.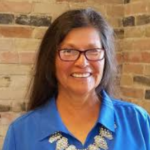 GILDA YAZZIE is the Vice-President of the National Organization for Women.  Gilda has been active with NOW since 1996 as a Lifetime Member. First elected to the national NOW board in the early 2000s, Yazzie's strong leadership skills took her to positions on both the Budget and National Conference Committees. Other NOW roles include Chair of the Structure and Modernization Committee, part of NOW's Modernization Campaign, and as principal organizer of the 2005 Women of Color and Allies Summit. An enrolled member of the Navajo Nation, Yazzie is a longtime advocate for racial justice and civil rights. She continues her activism as an advocate for tribal and indigenous issues by keeping well informed about federal and state issues as they relate to native concerns. She holds a bachelor's degree in Business Administration and as an entrepreneur, she has worked with local, state and federal government agencies as well as with native sovereign native nations.