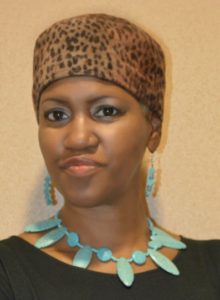 Sharon J. Hill is the Principle of Public Eye Relations, a human relations and multi-media consulting service, located in Powder Springs, Georgia. An advocate and community leader serving with local and national organizations, Hill has facilitated program development, capacity building, organized for effective impact, and guided digital media imprinting, for effective global outreach.  Hill's strategic planning and critical thought crisis management acumen, provides the edge for agency exposure to ensure the edge. Hill is Co-founder with Hall of Fame founding O'Jay, Bobby Massey and Samuel Mosteller for the "Back To Basics" Character Reinforcement Community Interface Program, to rebuild respect with youth. A former publicist, Hill represented Senator Donzella James with media and community relations, garnering the Retail corporation Ashley Stewart, to outfit Senator James, among other authors, entertainers and community leaders.
The Volunteer's volunteer, Hill  is the Vice President of Cobb Faith Partnership, Community & Media Relations Director for Georgia Community Coalition, Georgia Representative for the Voting Rights Alliance, Co-convenor puff Citizens for Governmental Transparency, Regional Coordinator of the Georgia Coalition for the Peoples' Agenda convened by the Dean of the Civil Rights Movement, Dr. Joseph Lowery, guiding voter education, and mobilization. The National Voting Rights Alliance Georgia Coordinator is currently the National 1st Vice President of Development for National Women's Political Caucus. Hill is the Co-Georgia Representative for the ERA Action 3-State Strategy Initiative, the voice of women, for motivating change.
Guiding community relations for over 20 organizations, including Samaritan Relief Fund, Operation LEAD, Georgia Community Coalition effectively maximizing their exposure from Kosovo to Haiti, from New York to Mississippi, for individuals and families of disaster relief, emergency, displaced and homeless outreach. Hill, has  been featured as a panelist on community and citizenship, voter and issues based forums as the Women's Equality Day at The Carter Center and coordinated forums, Town Halls, including the Global Humanitarian Summit, and Black Family Expo.
Recognizing the value of people, Hill is the Creator of the  M & M Community Service Award presented to Usher, and the Bobby Jones Trailblazer Award for Sivad Entertainment.  Hill  served on Governor Roy Barnes' Human Relations Commission and worked with the Georgia Commission on Women, Currently a member of the Police oversight committee, Citizens of Public Safety, CoPS, and the National Community Engagement Director for The Legislative Clergy Council.
Hill, former Asst General Manager for WXKO radio station, Fort Valley, Georgia, facilitates Public Eye Report media and segments, a radio/TV Â producer and host, from AIB and People TV to, WAEC, WYZE Atlanta, and WXAG, Athens, Â Georgia to WONG Canton, Mississippi, highlighting happenings and unsung leaders empowering communities from non-profits, to the Stellar Awards. An advocate of civic engagement, Hill serves with the Cobb NAACP, Cobb SCLC, Powder Springs Taskforce, Susan Jolley Awareness Program, and is a member on the newly developing Citizens of Public Safety oversight organization, to balance community accountability.
A twenty-seven year Cobb resident, Evangelist Hill and family are members of historic Zion Baptist Church, Marietta, Georgia, where she serves as Deaconess and Chair of the  Evangelistic Outreach Ministry. Hill facilitates Missionary Assistance with her husband for Zion' S Benevolence Outreach.  Married to her high school sweetheart, Calvin A. Hill, Sr., for 37 years, is the mother of six and grandmother of five, with one on the way. A 2004 United Way CNI "Great Idea" Awardee for the Image Concepts' "Professional Advantage" Coaching System. Hill continues to lead collaboration, with the 2016 United Way e3 Leadership Academy, "My S.K.I.L.L.S" and "Men On Point" Magazine.
QUOTE: Â I am Sharon J. Hill, "THE COLLABORATOR", Â working to connect the dots of living united. Â  Providing innovative concepts of connectivity ensures our community is enriched with opportunities and resources, to have the edge for an enhanced quality of life. Â  "The only difference made, is the difference we make together, uniting the way for the common good." SJ HILL