Inhale/Exhale – The Call: Efforts to Pass the ERA are thriving, and more…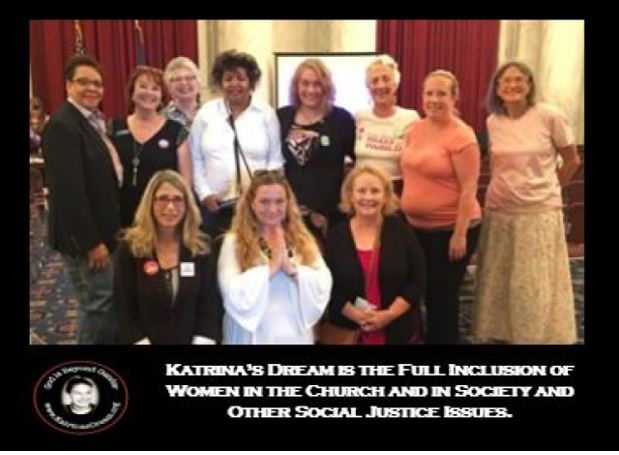 28th of April in the Year of Our Lord 2022,
Good Day Everyone Everywhere,
Starting next Wednesday, May 4 at 12 noon EST, The Call program will be held on the first Wednesday of each month and as needed from time to time.
Join by Zoom  or call +13017158592  –  Meeting ID: 989 3687 8510  Passcode: 821736
Next, the Equal Rights Amendment (ERA) is prime for enshrinement into the US Constitution once and for all.  The ERA states," Equality of rights under the law shall not be denied or abridged by the United States or by any state on account of sex." The ERA will empower women, reaffirm the rights of men, and give guidance to the US Supreme Court on matters that will uplift the LBGTQ Community. Your support will make that happen!
This is where the multiple efforts currently stand:
Congress: Katrina's Dream is continuing to work with members of the US Congress. We are encouraging folks to follow the Power of Ten script outline in petitioning the Biden/Harris administration reminding them to keep their campaign promise to pass the Equal Rights Amendment by calling upon the Senate to adopt HJ Res. 17/SJ Res 1 which will remove the imposed deadline. And mostly importatly keep up their efforts and good work by continuing to  petitioning Senators in reaching out to their colleagues who have not yet co-sponsored and when it comes to the floor vote "Yea!"
States: Folks are on working on getting the remaining 12 states to ratify the ERA. They are Arkansas, Arizona, Alabama, Florida, Georgia, Louisiana, Mississippi, Missouri, Oklahoma, North Carolina, South Carolina, and Utah.
Lawsuits: 1. Equal Means Equal v. Ferriero was denied a rehearing this past January in the first circuit. Follow Wendy Murphy on Twitter to get up to speed there. 2. Virginia v. Ferriero is on appeal in the courts and Virginia AG Miyares has withdrawn from the Lawsuit. Go to ERA Coalition which has primarily focused its efforts these many months on the amici brief.
Publication:  NARA Fierriero has retired and folks are waiting on the Interim Archivist to move forward so include this in your calls to Congress and the White House.  You can learn more about these efforts by visiting Equal Means Equal and Rethinking Eve.
So it's an "All on Hands Deck" dearest ones, the time is now! Get on the Horne petitioning the Senate Chamber to sponsor and vote "Yea!" on the ERA. Also please reach out to your faith-based communities. Organize and engage those in District, on The Hill, in Congress, and at the White House. Leave no stone unturned.
I am also excited to announce that we launched a couple of new programs this past week at 2022 Ecumenical Advocacy Days – Fierce Urgency: Advancing Civil and Human Rights conference. They are:
Widows' Walk which is currently under the umbrella of Katrina's Dream founded by Tammy Simkins of ERA Action in the memory of her husband Tom Simkins.
The Gooseberry Team is in its' early stages of development.  So please support this program which was born out of the work of Kamala Lopez of the award-winning documentary Equal Means Equal.
Celebration of Life for George Swanson, an agape lovefeast memorial service for George and those who have died during the Great Pandemic of the 21st Century.
We look forward to seeing folks at 2022 General Convention (Booth #301) and at the 2022 Lambeth Conference on July 29, folks will gather to celebrate the Liturgy for the Thanksgiving for the Ordination for Women  crafted by Rev. Katrina Swanson, and Rev. George Swanson, and Rev. Jonathan Appleyard. And was the last service Katrina celebrated before her death.
Please pray and support the ministry of Katrina's Dream and join Friends of Katrina's Dream Circle  And do please pray for me as I discern the renewal of my vows while on haitus. Take care always and God Bless Everyone… Everything… Everywhere.
See ya'll on The Call.
Shalom, Love & Light in Christ, Al Salam Alaykum, and Namaste,
Under the Mercy,



Helene de Boissiere – Swanson, Katrina's Dream
What are kingdoms without justice?"  ? Augustine of Hippo, City of God
PS   You might want to pick up a copy of Ordinary Equality by Kate Kelly with went on sale this week!
PSS Follow on Facebook, Instagram,  LinkedIn, Twitter, and YouTube.  Share the Email Sign-Up Make a donation to Friends of Katrina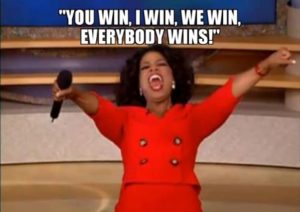 The Call Agenda
12:00 pm  Welcome and Meditation
          You win, I win, We win, Everbody Wins
12:05 pm Introductions – Those who wish, introduce themselves giving one or two words on your state of mind. (examples: invigorated, focused, determined)  
12:15 pm  Reports and Announcements
12:30 pm  Organizing Discussion
12:55 pm  Wrap up
1:00 pm    The Conversation continues building friendships, supporting wanderings, sharing wisdom and frustrations, and celebrating successes.
Music Selection Ain't No Stoppin' Us Now! by Mc Fadden & Whitehead.