Science and Religion Are They Incompatible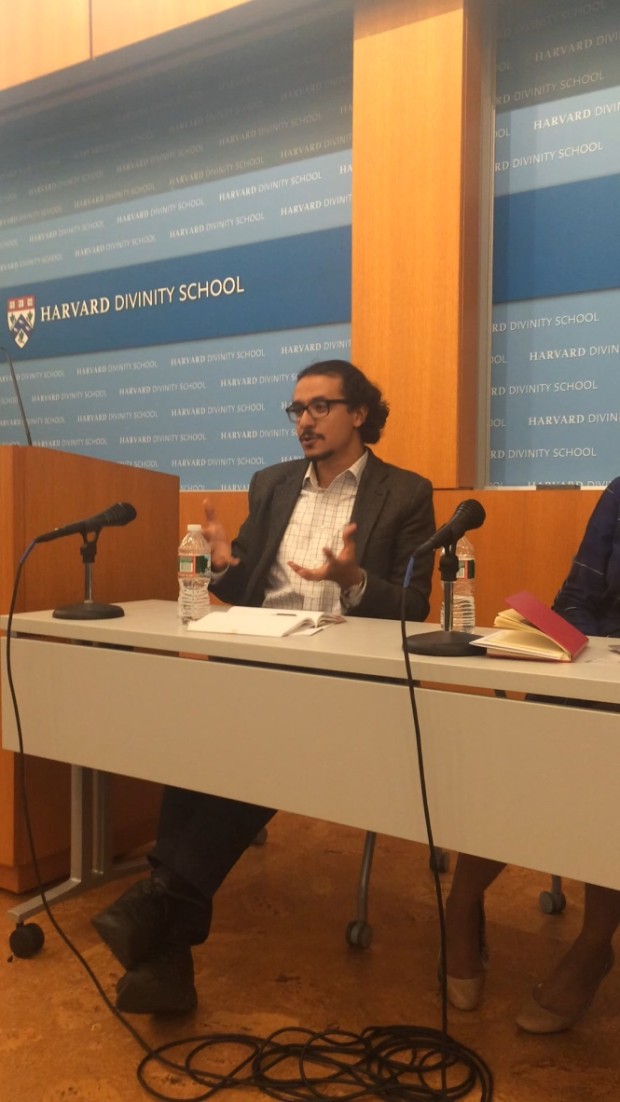 By Dorie Goehring, MDiv.
Science and religion are often seen as opposites, or, at the very least, incompatible. The Science, Religion, and Culture Program at Harvard University is looking to change that.
Headed by Prof. Ahmed Ragab, who teaches in the Divinity School and the Department of History of Science, the SRC held their annual Symposium on May 11, 2016. The Symposium consisted of presentations of original research made by Doctoral Fellows, Junior Fellows, and Research Associates.
The Fellows program is a one or two year long commitment, in which students are selected to undergo intensive training in academic writing, science studies, and comparative methodologies. Throughout the course of the year, Fellows undertake an original research project, resulting in an article suitable for publication in an academic journal.
Topics ranging from the discourse of religious groups on social media to in-depth textual studies of ancient manuscripts were discussed, with the central themes of the Symposium seeking to address where religion, science, and culture intertwine, and how those views shape the world we live in today. Many themes of racism, gender discrimination, and other forms of inequality occupied a great deal of the discussion throughout the day. Other topics ranged from portrayals of history on TV and in advertisements to the history of opening Princeton University to women.
The day ended with a discussion featuring Harvard professors on the role of "culture" in the "Science, Religion, and Culture" program, and what that term means in this context. Following the concluding roundtable, the day ended with dinner and a toast to all the work accomplished throughout the year. The work accomplished by this program is definitely something to keep an eye on in the future.
Dorie Goehring, received an MDiv from Harvard Divinity School in 2016, and was a Junior Fellow in the Science, Religion, and Culture Program.