A Katrina's Dream Special Report: Women on the Frontlines of the COVID19 Pandemic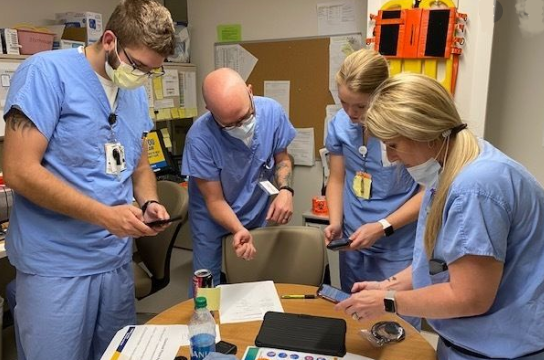 Since 2004, I have been working on the passage of the Equal Rights Amendment (ERA)Â  into the United States Constitution. At the time I viewed myself as fortunate and hardworking. I had thought then that passing the ERA would be easy when my mother-in-law the Rev. Katrina Martha Van Alstyne Welles Swanson asked that I take my legal skills and apply them to set my mind to empowering women here in the United States and around the world. I had scratched and clawed my way to being one of the best legal
professionals in the San Francisco Bay Area. I would often joke that I had gone to the Law School of Melvin M. Belli, the 'father of demonstrative evidence', who I owe my very life to, he took me in as a young woman, bedraggled and torn, he recognized in me something I myself had lost. He gave me something to cling to… a love for the Letter of the Law and the Spirit of the Law. I look back these odd 17 years and it has been a journey of trials and tribulations and for this, I am always grateful to the Creator.
A few short weeks back I was asked to provide how women on the frontlines of healthcare were being impacted by COVID19, in better order to drive home the importance of passing the Equal Rights Amendment now. This Special Report is to take a short quick glance at where we are at in this crisis. I can share some antidotal stories from my observational view here in Park Slope, Brooklyn, New York where I am currently managing the family business… a personal mailbox rental location, a shipping and receiving goods centre, and logistics on a minor global scale. The pandemic is affecting the neighborhood, it is safe to say many businesses here will not recover, many will lose their livelihoods as they did in the real estate bubble-bust of the early 2000's.
I believe that this can be turned around by simply passing the Equal Rights Amendment, not the next legislative session but this session, the 119th Congressional Session. The House Chamber passed HJ Res. 79 on February 13, 2020, after languishing for many months while folks played political football, in one veiled attempt after another, it is currently in the U.S. Senate waiting for a Judiciary Hearing to be scheduled by U.S. Lyndsey Graham, and we will need a total of 60 co-sponsors. Thirty-eight states have ratified as required the only hold up is removing the deadline imposed on the ERA and that means the Senate voting YEA when it comes to the floor for a vote.
Antidotal Observations
A few weeks back a radiologist came in obviously un-nerved, there was an insufficient number of test kits, as only 100 kits per hospital and you needed to have two positive tests for a confirmed COVID19 medical diagnosis. She shared that a person coming back from Europe had gotten off a plane, upon landing learnt that their travel companions were confirmed. They sat in the emergency room for well over 8 hours as they were asymptomatic. She was upset to say the very least.
Another customer who is an ER Physician shared that when she visits with her mother they stand at least 6-8 feet away from each other and they share the home. Her mother has a mortgage on her house which she used as collateral to pay for her daughter's education. This daughter does not get the same rate as pay as her male colleagues. But the risks she takes are the same as her male colleagues. Her education and training on a par to her male colleagues. But her mother is in debt having never earned the same as her colleagues. And per the Maria Shriver report the higher your education the bigger the gap. The same goes for those in the healthcare field.
Then a nurse came in worn out and exhausted she is taking the same risks. Her stress level was so high she thought she should quit her job, after talking with another customer she decided she should put others before her own life. She pulls double shifts. She goes home to take care of her mother.
Then there are the endless Nursing Assistants.
I do not want to overwhelm you. But right now, a person is dying every two minutes in New York. The ambulances go by non-stop. It will not peak for about another two weeks in the Tri-State area. Then Washington D.C. and other parts of the country are about to start seeing it hit their areas hit hard next.
Is it morally correct to ask women on the frontlines to not only take care of their family's members, but to die on the front lines without being equals? I cannot fathom how this has not yet been made a priority in the U.S Senate to demonstrate to these women that efforts count. That the blood they bleed is red too. That the work hours they put in is equal to others. That their lives count too. That without them there will be no economy to recover, without them there will be no healthcare, without them there is no humanity.
Further Reading for Your Edification
So to better understand that the future of the healthcare professionals is women leading the industry please read this AthenaHealth Survey taken back  in the first two quarters of 2017. As the article states, "Statistics show women now constitute a majority in the ranks of younger doctors, a transition that is likely to put pressure on healthcare institutions to change their practices around scheduling, supporting and promoting female physicians."  HealthCare Future is Female Click Here
To better understand what women face in police departments across the country and that the barriers facing them are destructive to this country's well-being. This too must change Please see the Department of Justice's Office of Justice Program's National Institute of Justice Special Report W: Breaking Barriers and Blazing a Path  Click Here.
Also to learn more about what is being done to improve the lives of women who are on the frontlines see the American Women's Medical Association (AMWA). In 1915, at a time when women physicians were an underrepresented minority and in need of cooperative action by women in medicine, AMWA became the first national organization of women physicians. The AMWA organized committees to document for the first-time unequal opportunities for women in postgraduate training, hospital internships, academic appointments, scholarships and papers presented at professional meetings. AMWA demonstrated by acting collectively through a national organization, women could increase their effectiveness as lobbyists. The AMWA is one of many partners helping to explore the Impact of Gender/Sex on Innovation and Novel Technologies (iGIANT). This initiative was developed by the White House Office of Science and Technology Policy and is now being implemented in the public and private sectors. To learn more about the AMWSÂ  Click Here.
For those who do not realize that when women are not treated equally then all are not equal. And that the Equal Rights Amendment is the key to restoring the American Dream… It was Katrina's dream, it is my dream, I hope it is your dream. Here is an article which originally appeared in ProPublica regarding how without strict scrutiny the law is applied and how it has hurt both men and women in the healthcare fields. Please see Walmart Sex-Discrimination Case Has Been A Game Changer Click Here.
Finally, I ask that each and everyone take a moment to read this and take it upon yourself to speak to your family and friends, your neighbors, and your co-workers. Share what you have read today.  And then take the next best step to address the COVID19 Pandemic which will take a short hiatus this Summer and then return this Fall when it has run its first course.
Then know this, it is the women on the front lines of this pandemic
that have your back. Do you have theirs?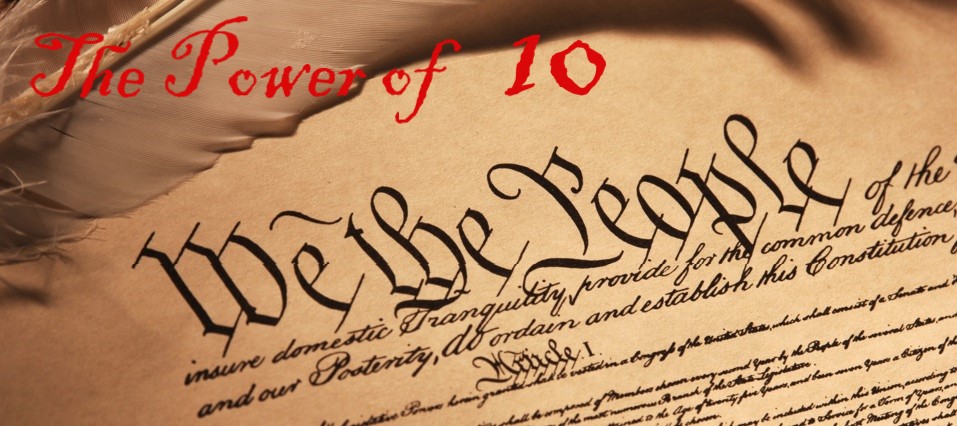 Power of 10Â – Every Wednesday to promote the passage of the Equal Rights Amendment with weekly calls to U.S. Senator Graham at (202) 224-5972 and your U.S. Senators at the United States Capitol Switchboard at (202) 224-3121.
We need you to call U.S. Senator Lindsey Graham and your two US
Senators asking that they hold urge Senator Graham to hold
hearings on S.J. Res 6. And then ask 10 of your family, friends, and
co-workers to call U.S. Senator Lindsey Graham and their two U.S.
Senators. Then have these same 10 people to call their 10 friends
and have them do the same and so on and so. Till everyone
is calling the U.S. Congress demanding hearings on the Removal
of the Deadline on the ERA.
A GroundSwell petition to U.S. Senator Graham and U.S.
Representatives – Hold Hearing on Removing the Deadline on the
ERA was submitted by Katrina's Dream and entered
into the record as Written Testimony Educational Pack for the US
House hearing held on April 30, 2019. To add your name to the petition   Click Here   
Please see above on how to place calls. Each Wednesday we will
identify two US Senators to call each week to petition their support
of SJ Res. 6 which calls for the removal of the deadline imposed on
the Equal Rights Amendment, requesting their full support for all Americans. See the below for your review.
How to make your call to the U.S. Senate.
Identify yourself and state that you are calling in your individual capacity, and reference the organizations that you are either in a leadership role, a member
of or working alongside. Then how state that you are petitioning
them to:
1. Co-sponsor of SJ Res. 6 – Remove the Deadline on the ERA, which has passed through the U.S. House Chamber and that resolution number is HJ Res. 79; and
2. Speak to their colleagues; and
3. Issue a Press Release; and
4. Place on their website as an important issue; and
5. Expediently hold hearings and then a mark-up session, and move it to the floor for a vote; and
6. Vote Yea when  SJ Res. 6 comes to the floor for a vote.
Be sure to give at least one reason as to why this is important to
you a personal antidote/story is compelling. Here are several
good issues that the Equal Rights Amendment will address:
1. Equal Pay for Equal Work; and
2. Domestic Violence; and
3. Healthcare (i.e. Reproductive Health; and
Pharmaceutical Research and Development, Physician & Hospital
Care, etc.); and
4. Education (Early Childhood Development Programs, Access to Arts & Sciences, Ongoing and Continuous Learning Programs; and
5. Employment Opportunities in both the Public and Private Sectors and not limited to Civil or Government at Careers; and
6. Prejudice and Racism – how without the Equal Rights Amendment the hidden face of prejudice and racism will continue to be masked and that piecemeal legislation does not directly address these concerns; and
7. Economic growth – being that single mothers or women that are head of the households spend their monies on their families the more money they earn the more they have to spend as well as invest or build new enterprises.
Shows – Recording
Tammy Simkins of ERA Action and One Rural Women facilitates calls to U.S. Senator Portman and Dianne Post of Arizona ERA Task Force facilitates calls to U.S. Senator McSally.  Click Here.
Sharon J. Hill, a Georgia Constituents; Public Eye Reports CEO; and an active member of Zionist Baptist Church, the first free slave church in Marietta, facilitates the call to U.S. Senators Perdue and Loeffler.  Rethinking Eve CEO Jean Sweeney gives a report on the women on the frontlines of the COVID19 pandemic which is sweeping the nation.  Click Here.
Power of 10 Rehearsal Call regular participants of The Call, go over the How To's on petitioning members of our U.S. Congress to move the nation forward in passing the Equal Rights Amendment.  Click Here.
Christopher Coolidge, a Libertarian, lifetime member Monticello Association and Katrina's Dream member facilitates call to Senator Bernie Sanders and Patrick Leahy Click Here.
Mike Rudl, a Republican, Real Estate Developer, Entrepreneur Thanks U.S. Representative Jimmy Panetta and urges U.S. Senator Kamala Harris to co-sponsor SJ Res. 6 Click Here.
Tammy Simkins, One Rural Women and ERA Action facilitates call to U.S. Senator Portman Click Here.​
Sharon J Hill facilitates Thank You Call to Georgia U.S. Representatives for co-sponsoring HJ Res. 38 Click Here.
Barbara Arnwine with Sharon J. Hill Click Here.
Prof. Julie Suk with Melvin Belli – International Constitutional Law and the ERAÂ Click Here.
AZ State Senator Victoria Steele with Dianne Post on Arizona ratifying the ERAÂ Click Here.
U.S. Senator Lisa Murkowski with Sheila Selkregg on Removing the Deadline on the ERAÂ Click Here.
Please Do Follow Katrina's Dream
On Facebook, Twitter, Instagram, and YouTube for
conversations and community. We love hearing from you!
And visit our website and check out all latest from women around
the world as a dream that began as a conversation around a
kitchen table to share G_d's love for all.
Love and Light in Christ,  Shalom, and maʿ al-salāmah,

Helene de Boissiere – Swanson, Founder and Board Member of Katrina's Dream
What are kingdoms without justice?" ― Augustine of
Hippo, City of God