Honor our Founding Mothers: Finish the Job!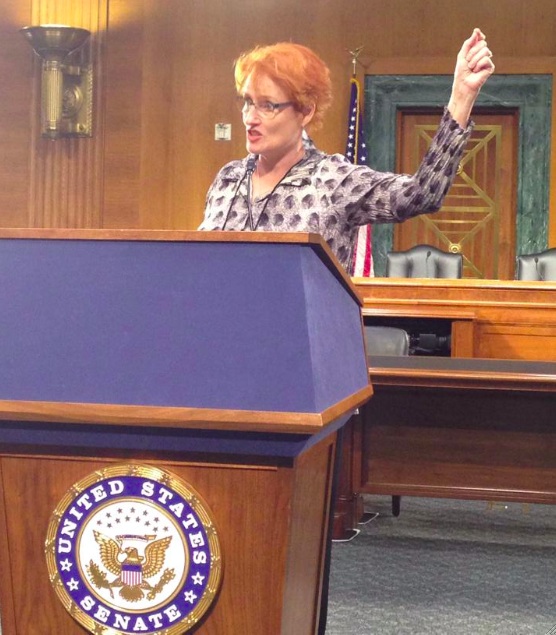 by Betty Folliard
After 92 years of struggle, American women still don't have legal equality.
According to an Opinion Research Survey, 96% of Americans believe women and men should have equal rights, 88% want an Equal Rights Amendment (ERA) added to our Constitution — but a whopping 72% of Americans somehow are under the false impression that the U.S. Constitution already guarantees equal rights for women.
It doesn't.
What we have are patchwork laws unevenly meting out legal protections against gender discrimination cases. The Constitution governs all courts in the land and absent an Equal Rights Amendment (ERA) these laws are nails without a hammer.
The U.S. media has an obligation to accurately report this reality; however there remains a dearth of articles focused on women in our media.
All four sectors of the press/media in America are male-centric, according to the 2015 Status of Women in the U.S. Media report put out by the Women's Media Center; and as a result issues regarding women's equality rarely get coverage. Women are mentioned only 24% of the time in any news stories whatsoever: and of that 24%, only 6% ever mention equality or inequality; so overall, these issues get aired a mere 1.44% of the time.
Contrary to popular opinion and polarizing political reporting, the ERA didn't die — it went dormant. Pushback from the right continues to spread untruths, to focus on red herrings, and to conjure up fear; but the ERA movement perseveres and will ultimately prevail because women are on the right side of history on this matter and we won't take no for an answer.
We can now see light at the end of this tunnel. Today many national coalitions and organizations of women (and a few good men) have reinvigorated the fight to ratify the ERA.
This year alone:
• There's legislation at both the state & national levels aimed at removing the artificial deadline that was slapped on equal rights for women and finally ratifying the ERA into our federal constitution (FYI: there's no such thing as an expiration on equality);
• The documentary "She's Beautiful When She's Angry" opened this year, educating a whole new generation about the struggle for women's rights in America;
• A new book "Equal Means Equal" written by Jessica Neuwirth unveils gender discrimination cases that went all the way to the Supreme Court only to be rejected because the Constitution doesn't protect women against sex discrimination. In it, Neuwirth points to the 4 key issues that an ERA would help rectify: pay inequity, violence against women, pregnancy discrimination, and laws that discriminate against men;
• A film by that same title – "Equal Means Equal" – produced by Kamala Lopez will soon be released;
• In October, the film "Suffragette" starring Meryl Streep will open in theaters;
• And Helene de Boissierre-Swanson, a former legal professional & co-founder of Katrina's Dream, has now walked the entire breadth of the U.S. to raise awareness of the need of the ERA in our U.S. Constitution.
On Women's Equality Day – August 26th 2015 — Helene will culminate her walk across America with a final ERA march and rally to the U.S. Capitol in Washington, D.C., to help finally pass the ERA. ERA Minnesota will be there. Women (and a few good men) from all across the country will be there standing up for legal equality. I'll be speaking at the rally. You're invited. Join us!
Like Suffragists of old, Helene de Boissierre-Swanson has endured homelessness, starvation, deprivation, and molestation on her solo walk across the USA all for the ERA.
Helene offered press access in each un-ratified state along her journey from California to Florida and up to Washington, D.C.; but not one national media outlet deigned to pick up this story.
NOT ONE.
Honor our Founding Mothers by finishing the job. Ratify the ERA.
This post was aggregated from http://mnprogressiveproject.com/invited-guest-commentary/