When It Rains, It Pours! The Equal Rights Amendment & More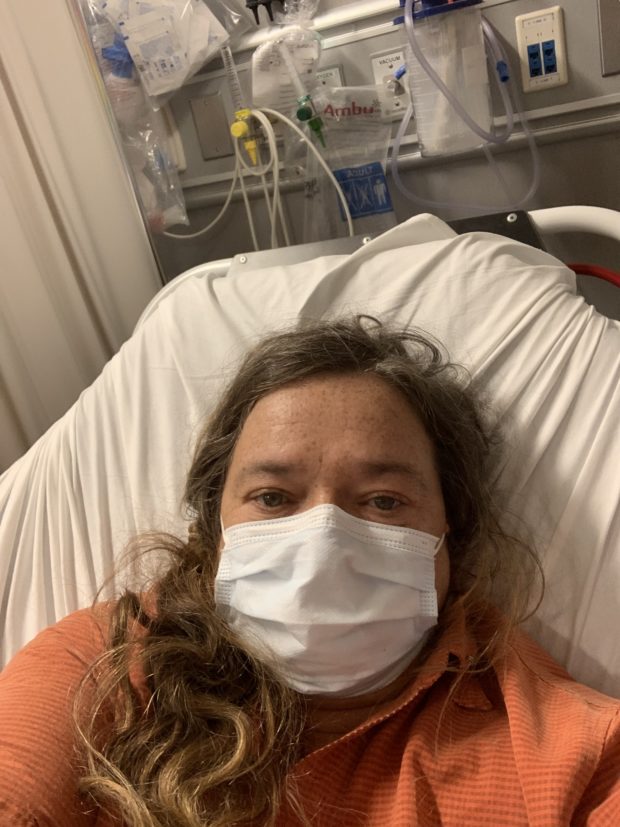 September 7, 2021  
sent out via email
Greetings Friends and Family,
The other day The Call program, co-host Tammy Simkins of the Ross Valley Chillicothe Ohio League of Women Voters and ERA Action co-director and I were chatting.  Preparing for this week's Wednesday program. As we discussed the state of affairs facing this nation, from the withdrawal from Afghanistan and the plight of women in that region; to the legislation denying women equal access to reproductive healthcare in Texas; to this CongressÂstalling on passing the infrastructure; torrential fires and floods which exemplify the climate crisis;  healthcare during the pandemic and the breakdown of our healthcare system; and the loss of faith by peoples around the world in their government; and as always the status of SJ Res 1 – Remove the Deadline on the ERA, Tammy stated that it felt like we were being 'painted into a corner'.  And I agreed. It was downright depressing.  But it also irked me, 'painted into a corner', how could this be, we've come a long way and are so close to the finish line, I'm sure not about to shrink and give up now.  So, I thought, and I thought, about the power of words and how they sent the tone of things for actions to come, and I thought about being painted into that corner.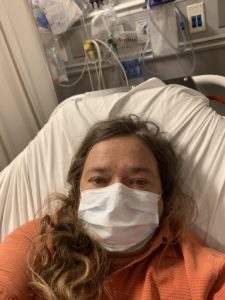 Then the saying "when it rains it pours' came into play, I wound up at the Emergency Room here at Mt. Sinai Queens Hospital. And it is moments like these when one ponders one's life and so on and so forth so, and in going over my personal affairs, mentally juggling my finances, and knowing that the Equal Rights Amendment is as equally important to me as all other priorities in my life. That they were not mutually exclusive of each other but were intricately entwined and a balancing act.
And it is where I witnessed firsthand an amazing medical team providing excellent care under the most trying conditions.  The New York/New Jersey area, in particular Queens devasted by the floods brought by Hurricane Ida and an upward trending Covid19 infection rate of the unvaccinated leaving a shortage of bed space for folks like me, and a nursing staff shortage.  But I have been inspired by the dedicated folks at Mt. Sinai Queens Hospital who have provided me with the best care possible and my primary care providers at Pt. Reyes Medical Clinic with whose help I am addressing my health issues. Oh, on that note I would also like to share with you and invite you to participate in Dr Anne 0'Malley's Natura Institute program  Community Medicine Call on September 8th, 6:30  pm – 7:30 pm – This COVID: Moment of which I've just learned. l'll be attending tomorrow I hope you will too. And I hope you sign up for the series as well.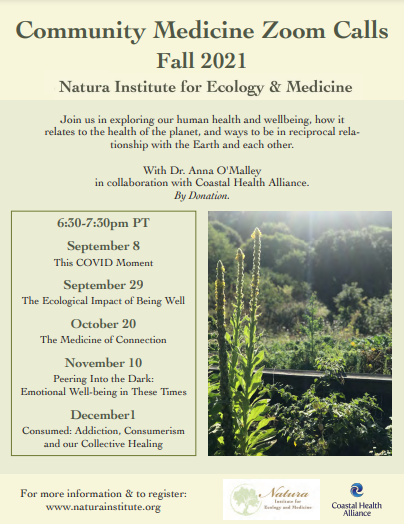 So back to the corner, what does one do when they are painted into a corner, well, you have a couple of options: 1) let the paint dry, then step put and paint your corner, or you paint the corner you are in and backstep painting over your steps as you exit your freshly painted room.  I'm sure you can see where this is going.  It is is always darkest before the dawn and a new day is dawning.
And when it rains it pours and like the rain: I go where I'm needed.  So be the rain in these trying times go where needed and let's not give up – we are not painted into a corner.  It's time to remove the deadline on the Equal Rights Amendment.
Do please join us on our weekly strategizing calls which take every Wednesday at 12 noon ET.  
Love and Light in Christ,
Helene de Boissiere – Swanson
PS A Little Music to Soothe the Soul and Inspire you to Action
This week's music selection is "Somewhere Over the Rainbow" performed by Israel "IZ" KamakawiwoÊ»ole Click Here And here's the backstory on the song too!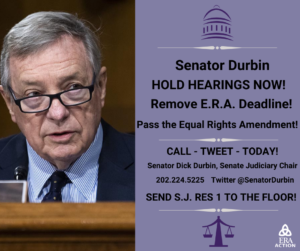 PSS – Do continue to make your calls to Senator Durbin utilizing the United States Capitol switchboard at (202) 224-3121 ask that they transfer you to his offices Senator. Identify yourself and state that you are calling in your individual capacity, as well as reference the organizations that you are either in a leadership role, a member of; or working alongside.  Then how state that you are petitioning them to:
1. Co-sponsor of SJ Res. 1 – Remove the Deadline on the ERA, which has passed through the US House Chamber and that resolution number is HJ Res. 79;
2. Speak to colleagues; and  3.
3. Press Release; and place it on their website(s) as an important issue; and                    4. Expediently hold hearings, the mark-up session, as well as move it to the floor and when the time comes – vote "Yea!"
Be sure to give at least one reason as to why this is important to you a personal antidote or story is compelling.  Here are several good issues that the Equal Rights Amendment will address:
1.  Equal Pay for Equal Work and Employment Opportunites in both the Public and Private Sectors – not limited to Civil or Government at Careers
2.  Healthcare (i.e. Reproductive Health, Pharmaceutical Research and Development, Physician & Hosptial Care, etc.)
3. .Education (Early Childhood Development Programs, Access to Arts & Sciences, Ongoing and Continuous  Learning; and other programs
4.  Economic growth – being that single mothers or women that are head of the households spend their monies on their families the more money they earn the more they have to spend as well as invest or build new enterprises.
5.  Domestic Violence and Violence Against Women (ex. funding for Rape Kits)
PSS Continue to circulate the petition that is being circulated to the Congressional Members of the U.S. Senate. Have everyone everywhere in your circle of friends and family sign the U.S. Congress – We the People – Petition for the E.R.A.