A Message of Condolence on Her Majesty, The Queen Elizabeth II's Death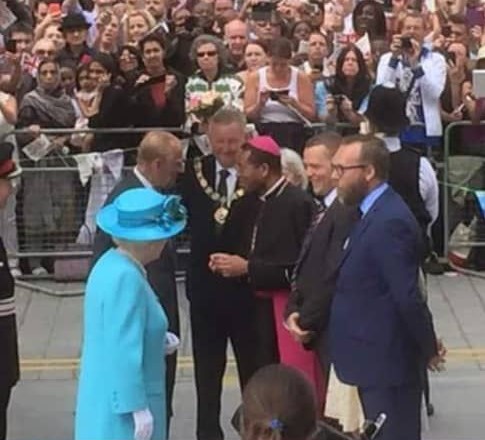 Clockwise: Her Majesty the Queen and Duke of Edinburgh. Mayor of Barking and Dagenham Simon Bremner, Rt. Rev. Trevor Mwamba, Leader of the Council of Barking and Dagenham Councilor Darren Rodwell; and CEO of the Council Chris Naylor. Photo Credit: St. Margaret's Abby parishioner Circa: 2018
8th September, 2022
I wish to express to Your Majesty and the members of the Royal Family, on behalf of the United National Independence Party how deeply saddened we are on hearing the death of Her Majesty Queen Elizabeth II
She was a Servant Queen who devoted her life to the service of the United Kingdom and Commonwealth.  A wise Sovereign and inspirational world leader she lived to make our world a better place.
We commend her soul to God to rest in eternal peace and rise in glory.
The Rt. Rev. Dr. Musonda Trevor Selwyn Mwamba,
President of the United National Independence Party (UNIP)
Founding Party of the Republic of Zambia.