Remembering that which has Passed, Ringing in the New! What you can do too! #NYE2023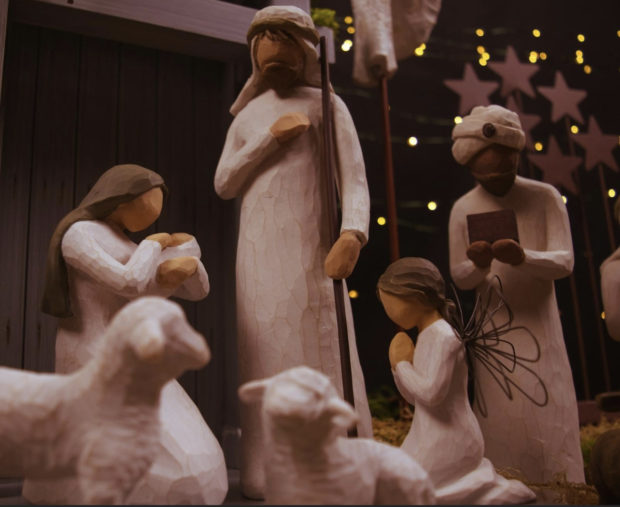 Sent via email and available on the Dreamscape Blog
January 1, 2023
Dearest Friends and Family – Everyone, Everywhere,
It is that time of the year in the Winter Season that many take stock of where they are and what they will set themselves to the task of making the necessary moves to achieve ambitious personal, professional, and worldly goals of moving our planet forward in the Age of Information Technology and the 21st Century.I started this process late Fall 2022, as I oft do, following the Christian celebration more commonly known as Thanks Giving (see https://www.churchofengland.org/life-events/christenings/parents-guide-christenings/thanksgiving-services) held at the end of the Christian calendar year and then throughout the Advent Season and Christ Mass and the 12 Days of Christmas, that follow all the way to the Epiphany on January 6th and my birthday that falls a few days thereafter. Having given much thought to those who have paved a way for human advancement and a balanced society.
On this New Year's Day, my late mother-in-law, the Rev. Katrina Martha Van Alstyne Welles Swanson, celebrated her 9th birthday at her father's church in Alexandria, Virginia where both Churchill and Roosevelt announced that America was joining their allies in staving off Hitler's  masterplan to create a master race targeting Jews and Romas (Gypsies) alike committing mass geocide with plans to enslave all those who did not meet the criteria of blond hair with eyes of blue.  And on that day excitedly claimed, "I met Mrs. Roosevelt on my Birthday!". See https://www.katrinasdream.org/katrinas-story/.  At the time Bishop E.R. Welles was personal chaplain to President Roosevelt. Thank you Katrina, George, William and Godfather Bob, entrusting me with the unfinished business of passing the Equal Rights Amendment into the US Constitution. I remain undaunted and will work towards this with every breathe I take and the steps that I walk, walking my talk.
December is a mixed bag of goods.  My mother, Helen was born in this month and died in this month having been mistaken for a homeless woman left to bleed out from a stroke in the admittance hall of the emergency room at a Las Vegas area hospital. Despite pleas to keep her on life support, the respirator was disconnected against the family wishes.  Then we have my sweet adoring sister-in-law Melody Kratsios died a few short weeks after being diagnosed with stage four metastasized cancer on New Year's Eve.  My brother George too passed away having decided to stave off hospitalization to ensure that his customers would receive and send off their Chanukah, Christmas and Kwanza gifts.  See https://bklyner.com/remembering-george-de-boissiere/.
It appears that many of my family members tend to die and pass through the vail during the Winter and Holiday Season.  Such is life and death so I think of them fondly remember the good times, the bad times, and all that lays between. I am quite positive that I am not alone in this and that many others too have mixed feelings during this time.  Thankfully there is always another sunrise. So on to more thoughts as we each move forward together to heal our broken planet in these times of struggle and great achievements.
Unfortunately, I must admit I am sincerely disappointment that Senator Cardin once again delaying justice denying justice to my brothers and sisters in the Movement for Equality, Justice and Liberte for All.  Back in  116th Congressional Session and again in the 117th Congressional Session Cardin called on his colleagues in the Democratic Party to follow the Noah's Ark approach only allowing folks to co-sponsor  well into the legislative session, a day late and a dollar short.  Following our teleconferences with Justine Revelle in September (see https://www.katrinasdream.org/the-call-september-16-2022-meeting-with-senator-schumer-staff-at-12-noon-est/) and October 5th, 2022,who is assigned the ERA portfolio, instructed the attendees of these meetings to call upon Cardin to establish a "Hotline" calling for a floor vote.  And Cardin's Chief of Staff Bill Van Horne flat out refused playing hot potato with the ERA instructing those on an ERA Coalition Lead Organization's regular teleconference to not have instruct their membership call upon the Cardin's office and tell him not to establish the hotline, as they had no intention of moving forward on scheduling the vote. All this in lieu of numerous Congressional Research Service reports such as "Holds" in the Senate prepared by Mark J. Oleszek Analyst on Congress and the Legislative Process. See https://sgp.fas.org/crs/misc/R43563.pdf. I recommend using Mr. Google to thoroughly examine the process.
I reiterate my disappointment… so… shame… shame… shame Senator Cardin.  How many women must die with VAWA unfunded and no ERA in place to guarantee Constitutional Equality.  Please read through Congressional Research Service report The Violence Against Women Act (VAWA): Historical Overview, Funding, and Reauthorization (see https://crsreports.congress.gov/product/pdf/R/R45410) and then do your own research on Mr. Google.  This is imperative.  Thereby effecting every Supreme Court decision such as the Dobbs matter (see https://en.wikipedia.org/wiki/Dobbs_v._Jackson_Women%27s_Health_Organization#:~:text=Dobbs%20v.%20Jackson%20Women's%20Health%20Organization%2C%20No.%2019%2D,confer%20a%20right%20to%20abortion.),, which denies healthcare for pregnant women to make their own decision.  And back slapping that he stands with the LBGTQ community knowing that he has put at risk what they too struggles with promoting hatred for the "other".  (See https://coloradonewsline.com/2022/12/13/marriage-act-key-limitations/?fbclid=IwAR0cZd3TcHdS9u_63S1oQy1ksRMyuZyFwCBOlgB-VzfAk-9QLKMdjRGtSdI) All the while defending Hate Speech which makes me wonder is he in alignment with what happened when former President Trump called upon his supporter to storm the US Capitol calling for the heads of House Speaker Pelosi and Vice President Pence.  After facing criticism, Cardin defended his comments Thursday on Twitter. "For those interested, here is a longer version of the video referencing hate speech from our recent hearing. Hate speech is protected under the #FirstAmendment, unless it incites violence. #context," Cardin tweeted.  Senator Cardin is now attempting to justify his comments by back peddling from his statements.  We see you Cardin. Your record on Removing the Deadline on the ERA speaks volumes as did your tweet.  (See https://www.foxnews.com/media/sen-cardin-espouse-hate-protected-first-amendment.) I ask is this okay in your book? I am simply aghast as what he obviously appears to stands for and his blatant attempts to continue promoting Misinformation Disorder, to learn more on how to address this problem please see https://get.checkology.org/lesson/misinformation/?gclid=CjwKCAiA-8SdBhBGEiwAWdgtcD3i-C1s0JptBQMzQWtTK5ILWEDSEK6AYRyivYmT641Ve3ZqwJteKhoCsf4QAvD_BwE.
Not only does Misinformation Disorder plague the country and other governments around the world here in the USA it contributes to no less than three women dying at the hands of their domestic partners, but is a major contributing factor in the fall of stocks losing their value which has a devastating and direct effect on the world economy which was swirling from the spread of Covid19,  Please see The Coronavirus Crash of 2020, and the Investing Lesson It Taught Us by Lia Frazier.  (See https://www.forbes.com/sites/lizfrazierpeck/2021/02/11/the-coronavirus-crash-of-2020-and-the-investing-lesson-it-taught-us/?sh=420ea6bc46cf)  Please Senator Cardin tell me that you too are not a contributor to the false claims of voter fraud which are now being addressed in the Dominion lawsuit in which Murdoch was most recently deposed? By denying justice to women and delaying the passage of the ERA into the US Constitution and a number of important legislation that failed to get through the 117th Legislative Session. Inquiring minds want more than words.  We want to see you do everything at your disposal to ensure that the deadline is removed on the ERA.  Spend your political capital – No time like the present. (See https://www.npr.org/2022/12/09/1141688083/fox-news-rupert-murdoch-lawsuit dominion#:~:text=Dominion%20Voting%20Systems%20filed%20a,Biden%20in%20the%202020%20elections.)  And Senator Cardin what do you have to say of the claims made by Bank-Fried which has devastated the crypto-currency fledgling market where hundreds of millions went up in smoke and where it is claimed that millions were donated to elected officials who in turn donated these monies which now are to returned leaving them in serious budget shortfalls.  (Seehttps://www.nytimes.com/2022/12/17/us/politics/sam-bankman-fried-political-donations-doj.html.)
Again, Senator Cardin what role have you played in misdirecting many in the Equality role by encouraging through your stall and delay tactics thus resulting in ongoing attacks on President Joseph R. Biden who remained steadfast in his support for the ERA and honoring his Oath of Office when many insisted that he could issue an executive order instructing the National Archivist to Publish the ERA?  I pray that you to delay no longer for rumour has it that you will not reintroduce removing the deadline until no earlier than this upcoming March 2023.   Every day you delay justice many more are facing the serious consequences of your deliberate actions.  No excuses.
So, enough for now, I do not relish pursing calling out Senator Cardin out on his numerous shortcomings and beating a dead horse.  Time to move forward.  So be it, he has his own demons to face – God Bless Senator Cardin as he reflects on his role in the current dilemma facing the USA. Now, I shall move on to more positive things and progress as a whole.  We now hold an annual Agape Style Lovefeast Celebration of Life of the Rev. George Swanson, (see https://www.katrinasdream.org/celebration-of-life-of-george-swanson/), a wonderful human being, who daily gave all that he had to support Katrina and their ministries to empower women and help those incarcerated unfairly and serving those economically depressed primarily those of colour and non-native English language speaker.
Then back in August 2021, I met Arnold Howe at Godfather Bob's Family memorial service at Church Island, Squam Lake, New Hampshire, and we became friends, sent his support of our ministries by forwarding photos of the Swanson with his late brother Alan enjoying days playing with the Swanson's German Shorthair dogs which George had grown up with as a child in San Francisco.  I must note that dearest Godfather Bob was one of my closest friends supporting me in the dark days which followed my late husband William's death back in 2013 urging me to hold it together and formalize Katrina's Dream. The Howe brothers who along with the departed George Swanson and Rev. Robert T. Coolidge the former Archivist of the Monticello Association and Founder and Board Member of Katrina's Dream, attended Harvard back in the early 1950's.  Your small token of photos Arnold carried me through the Holidays as I recalled stories passed on by both Katrina and George.  May all of those who have died "Rest in Peace and Rise in Glory. Ameen."
Thank you, Harvard Class, of '55 for all that you do.
Then I am delighted to say that Margo Guernsey's documentary produced by Time Travel Productions, on the Philadelphia Eleven is well on it's way, now has several photos from the Welles – Swanson.  She conveyed in her email "To me this story introduces us to those who have come before us so that we can understand on whose shoulders we stand. And most importantly, it provides a vision for what a just and inclusive community looks like in practice. My greatest hope is that viewers of all faith traditions will be inspired by the example these women set." Please do send your support for this great endeavor to capture the dedication of the brave women who carried the torch for humankind. To donate to this most worthy cause click on this link https://www.paypal.com/donate/?cmd=_s-xclick&hosted_button_id=4YGNXV3PRBMNG And in the words of Mother Alla Renée Bozarth: A sister ordinand shared, "We are waking up and rising. Soon our sisters will know their strength."

Lest I forget and truly a importantly a heartfelt Thank You to Cousin Susan warm wishes as we band together a united family,  group, a united America, a united planet.  Do please send my love to all.  I remain committed to the family legacy of moving our Great Nation forward and serving our country, society, and The Church.
On to my children… River whose life partner Ila Cantor-Santiago gave birth to their first child, Amaia aka The Worm as I affectionately refer to her as is she is so precious that she will worm her way into your heart and fill it with love as she explores life on this planet.  Ila has recently released a new album please enjoy her music I invite you to enjoy her music. See https://ilacantor.bandcamp.com/music), And River is well on his way on growing his ministry in the health care industry providing proactive approaches and alternative healing for those who suffer from chronic pain.
My youngest Harry who back in 2021 as an independent contractor, worked on a NASA/DARMA project wiring missiles aimed at perfecting deflecting meteors which could potentially hit our planet causing mass extinction and is now working on a conservation business which aims to use old discarded wood in furniture building. On my second pilgrimage he continued to hold Olof's Brothers LoveFeast for the Sausalito Anchorage, I hear that your own lady love Lydia is embarking on a music career of her own.  I wish and pray for your success and the success of the generations that will follow, and in your lives as you continue to address the concerns of your generation.  You have my support my dear.   I am positive that those around you salute all that you kids do make our home (Earth) a better place.
One of my dearest friends Tammy Simkins is diligently working on her program Widow's Walk.  (See https://www.katrinasdream.org/widows-walk/) Hats off Tammy for your past work calling upon former President Obama with your successful petition Vigorously support women's rights by fully engaging in efforts to ratify the 1972 Equal Rights Amendment (ERA) please go over to the archives and review her petition.  (See  https://petitions.obamawhitehouse.archives.gov/petition/vigorously-support-womens-rights-fully-engaging-efforts-ratify-1972-equal-rights-amendment/_ .) which spearheaded the White House in moving forward on promoting the passage of the ERA into the US Constitution. You my dear Tammy are an inspiration to many. I am excited that your program will be one of our features at our pararell event at this years UNCSW 67th a in person at the United Nations and hybrid as well for those who wish to attend virtually.
Fellow Board Member Bishop Trevor is hard at work having won the election as President of the UNIP party of Zambia.  Is sowing seeds to bring developments to Lusaka and gave a most inspiring sermon at the in Liberia.  It is my pleasure to call you "My Bishop". I encourage everyone to read '…do I dream of things that never were, and ask why not?' (See https://petitions.obamawhitehouse.archives.gov/petition/vigorously-support-womens-rights-fully-engaging-efforts-ratify-1972-equal-rights-amendment/) Here  is an excerpt to entice you,
He saw a growing division between Americans. He saw children in Mississippi starving, their bodies so crippled from hunger and their minds …destroyed for their whole life that they had no future.  Yet the United States then had a gross national product of $800 billion dollars. But no policy in place to get food so that the starving could live. He saw Indians living on their reservations, with no jobs, and unemployment rate of 80 percent, with so little hope for the future. For the young people, boys and girls in their teens the greatest cause of death amongst them was suicide. He saw African Americans in ghettos listening to ever greater promises of equality and of justice, in decaying schools and filthy rooms without heat …warding off the rats."
Then to keep myself busy, I decided to take a warehouse job at New York State's first Amazon Fulfillment Site SNY5 and most recently posted on My Voice.  From that post "Ringing in the New – Happy New Year Everyone Everywhere! Part One First, I am truly fortunate that what I believed to have been a seasonal temporary help the Winter of 2022 is promising to be a most rewarding journey on the next chapter of my life. Thus far, I have found my Amazonian teammates to be on their own journeys utilising this opportunity to bring smiles to Amazon customers while achieving short and long personal and professional goals. And Ringing in the New – Happy New Year Everyone Everywhere! Part Two Most importantly as I think of the "big picture" I envision the child with an illness at the hospital that day whose loved will give them a plush toy to brighten their day; the loved one in the military being shipped out and their family member who are sending them something too; and the person who is waiting on that essential items they need for their job; and then those who have bought a present for those in need. So joy and opportunity we bring each day is that of gratefulness. Peace in the New Year, Helene."
Thank you, Michael C., for giving me permission to share my story of the wonderful Smiles that Amazon delivers every day worldwide.  Thank you, Amazon, for all that you do.
We will be target the US House and demonstrate that we are a united country continuing to move forward to empower all people both here in the USA and worldwide.
The program,  The Call continues to grow. (See https://www.katrinasdream.org/the-call/) So do please, join us the First Wednesday at 12 noon EST and as needed from time to time.
January Program Agenda
Wednesday, January 4th, 2023 at 12 Noon EST Zoom Meeting Link Meeting ID: 989 3687 8510  or  +16469313860,,98936878510# US
12:00 Noon – Opening Prayer
12:05 pm – Reports
12:25 pm – Organizing Session
12:45 pm – Wrap
12:50 pm – Closing Prayer
1:00 pm – The Conversation continues where together we will build friendships and networks, support wanderings, share wisdom, identify complexities, listen to frustrations, and celebrate successes.  The line will remain open for those wishing to continue the conversation.
Thank you one and all, for all that you do for planet.  And keep calling upon Senator Cardin to stop delaying progress.  Reintroduce the resolution to Remove the Deadline on the ERA and immediately establish a "hotline" to Schumer and get a floor vote as delineated in the protocols and policy delineated in the Congressional Research paper on scheduling a vote.  See  Utilise the US Capitol Switchboard  (202) 224-3121 to be put through to Senators and Representatives alike that number is and please refer to The Power of 10 (which does need updating) for speaking points and a script for you to adapt for your personal message. (See https://www.katrinasdream.org/the-call/powerof10/)
In closing this New Year Day eblast I leave you with Jo McAndrews's insightful and historically accurate Nativity Story of the birth of Jesus, which I discovered on Facebook. Thank you Facebook.  As she posted there, "All those nativity scenes, all those plays, all my life, there have only been men apart from Mary. And I never really noticed how wrong that is until my friend Sue said this year, 'there would have been women at the birth of Christ'. It doesn't matter what your religious belief is about the story, it is culturally really powerful and of course at this time of year it is everywhere. So here is a story to offer a reclaiming of the missing part of the story. I hope you enjoy it. Xxxx".  Take a moment to read the full story Of course there would have been women there that night by Jo McAndrews please see her website and explore her work go tohttps://www.jomcandrews.com/blog-1/of-course-there-would-have-been-women-there-that-night
Thank you everyone everywhere for taking the time to read this beginning of the New Year and please forward it to your network. Let us move forward and work together.  God Bless America!
A Little Music to Soothe the Soul and Inspire you to Action
This month's music selections are:
Hold Out for a Hero  performed by Bonnie Tyler
When You Believe performed by Whitney Houston and Mirah Carey
Fields of Gold performed by Sting
The Impossible Dream performed by Robert Goulet
God Bless America performed by Kate Smith
Shalom, Love and Light in Christ, Salam Alaikum, and Namaste.
Under the Mercy,



Helene de Boissiere – Swanson, Katrina's Dream
What are kingdoms without justice?"  ? Augustine of Hippo, City of God
PS  Follow on Facebook, Instagram,  LinkedIn, Twitter, and YouTube.   Share the Email Sign-Up.   Make a donation to Friends of Katrina.